Farm-dances for the old farm life
Farm folk dances

Introduction, abstracts


polka, waltz, hopsa,

walking,

swing steps, schottische, mazurka, hambo, south ho

A dance picture of the everyday old farm life performed as traditional Danish folk dance.

Dancing these dances you get a touch of the farm life in Denmark 100 years ago like working with farm wind mills, and you get it the merry way.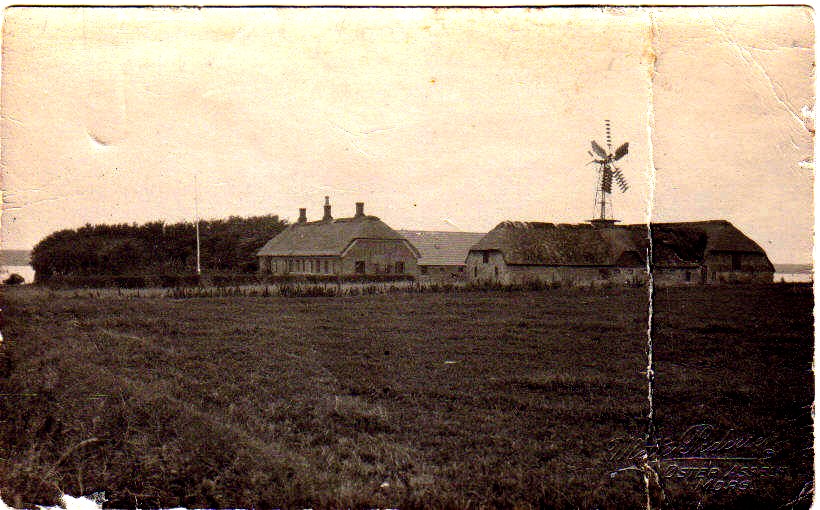 The landmark of the farms: a windmill on the roof.


A typical farm in the first half of the 20th century has a windmill on the roof, especially in the more windy western and northern part of Denmark.
A windmill was a big technical step forward in mechanizing the agriculture and in modernizing the rural social structure.
My mother was born on this farm.




Farmer Folk Dances of this website:

Folk dances reflecting farm life 100 years ago, e.g. with examples of allegorizing in dance the beginning mechanisation using hand driven threshing machines and farm-windmills.
The dances are dedicated to and picture the farm life of my ancestors in the northern part of

Denmark

: The complicated operation of the windmill on the farm of my grand father was the job also for my father as young. And the first use of the very simple threshing machine was learned by my mother's great grandfather.


The grain was harvested by hand: the man using a sharpened scythe and the woman behind him using a rake to sheaf. When dry the sheaves are transported home on a creaking horse wagon, with the creaks so clearly included in the dance music.
Rows of potatoes are planted and harvested, the cow is milked, and before stepping inside the feet are stamped to shake off the dirt.
This and more are all reflected in a number of dances for some merry dance events.




Why these new folk dances?





In 1999 I made a big website (in English) with 20 Danish folk dances with music notes, with midi music, dance descriptions with animation figures. (It was placed on: www.folkdance.suite.dk which stopped operating January 2009, so now it is placed on: http://lavigne.dk/oldfolkdance/ ). This website has given many comments from around the world. An interesting question is the possible allegoric picture of the dances. This information is usually lost.
Then I made these allegoric dances here in the traditional folk dance style with music that I feel could to a big extend as well have been made by my great great grandfather, the fiddler of his local region.

Further I made some "sailor dances" implementing more modern basic steps into the Danish folk dance structure such as cha-cha-cha and latin dance and standard dance (see: http://lavigne.dk/modernfolkdance/ or see: www.mejlhede.dk).